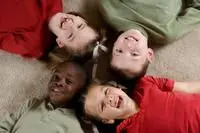 Providing mental health care for children, adolescents, families and adults.
Treatment specialization includes:
Depression and Anxiety
ADHD
Autism Spectrum
Mood Dysregulation
Bipolar
PTSD
Psychosis
Family Counseling
Parenting Support
Peer Relationships
Work and Career issues
Stress Management
Relationship Issues
Conflict Resolution
Medication Management
I work with a wide range of emotional and behavioral issues providing services that span from therapy to help children and adolescents with behavior problems, depression, suicide prevention, anxiety to parenting support and beyond. I am licensed to prescribe medication and conduct psychotherapy. In a comfortable and supportive atmosphere, I offer a highly personalized approach tailored to each of my client's individual needs to help them reach an optimal level of functioning, general well-being and the personal growth they seek. As a Nurse Practitioner in Psychiatry (NPP) and an Advance Practice Nurse (APN), my education and training allow me to approach clients from a holistic perspective, integrating biological, psychological and environmental factors. As a Developmental Psychologist (PhD), my education, training and research experience allow me to work with clients keeping a mutifaceted approach that includes life-span development, attachment and temperament.